SOLOIST (2019)
Videoinstallation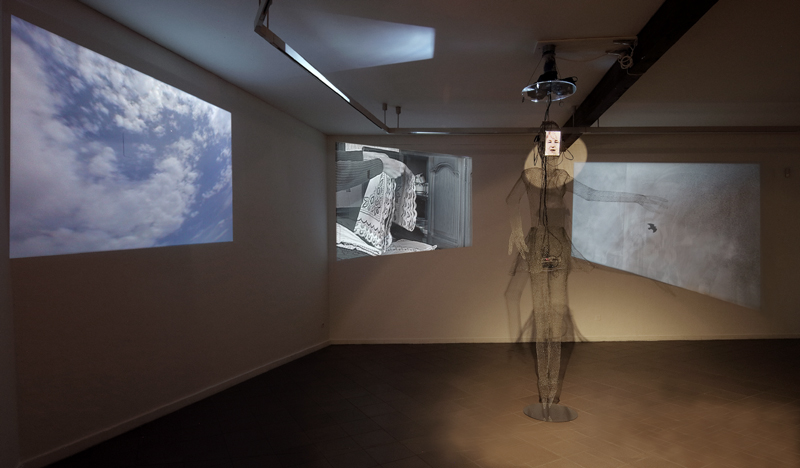 Solo show "Zeit(ver)lauf" / Course of Time, September 2019, Open Space, Kunstverein Leverkusen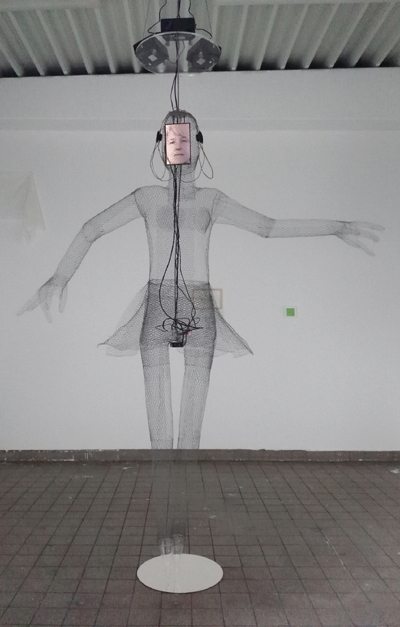 Moving video sculpture

videostills of the installation "Soloist" (2019)
ZEITWERK / Wheel of Time (2017)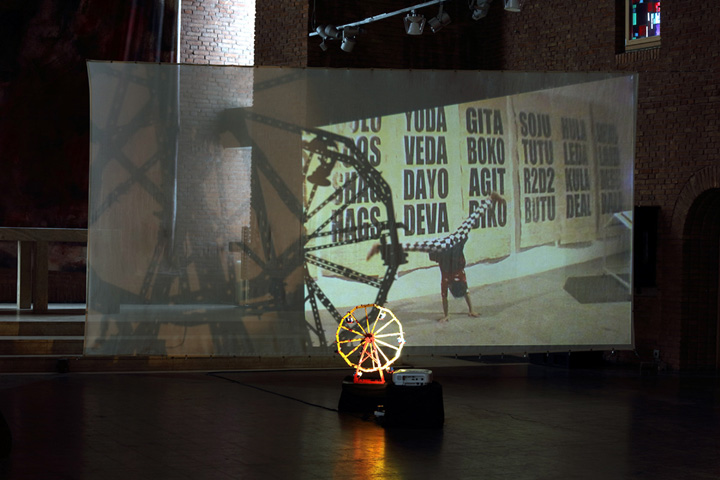 video installation 8 min. loop exhibition HOME VARIATIONS 2017, Luther Church, Cologne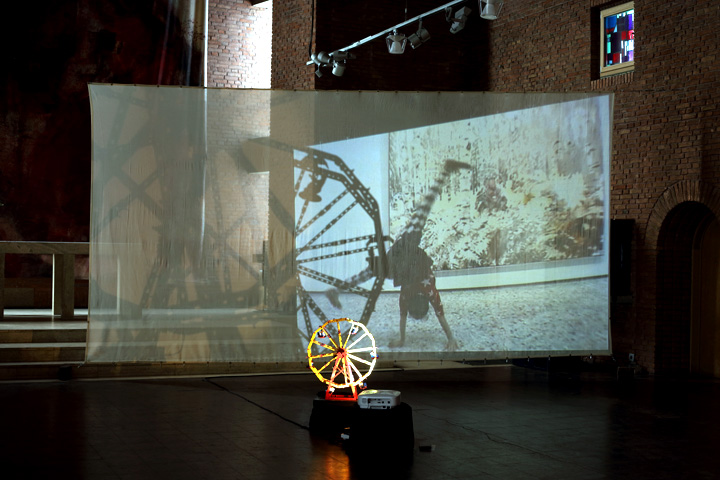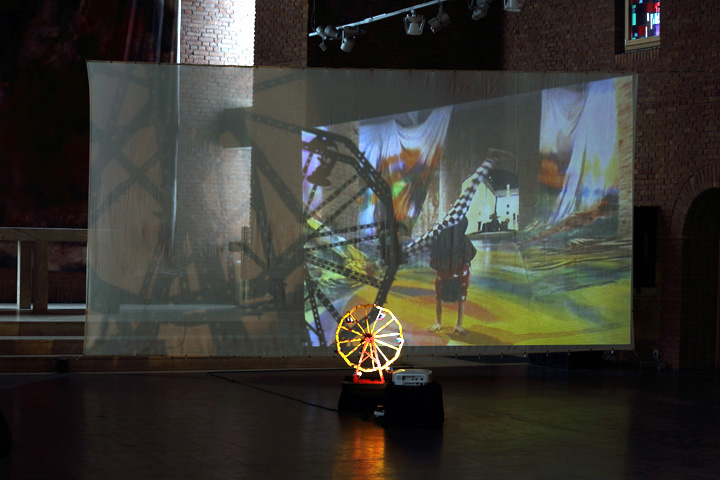 The video installation ZEITWERK (2017) consists of a video projection (DV: 8 minutes loop including audio collage assembled from annual fair music in waltz rhythm), a single video on flat screen, a small beside lamp and a Ferris wheel toy.
The overall image of the layered installation is composed out of a giant shadow projection from a little toy Ferris wheel in which a colorful video of a girl is projected, who in occasion of the 120th anniversary of the Biennale performs 120 cartwheels in front of the artworks. For the visitors of the Biennale in 2015 it seemed a scheduled performance.
In the installation various directions determine a time rhythm: The Ferris wheel is turning right, the girl's cartwheels turn left and the sound is played backwards.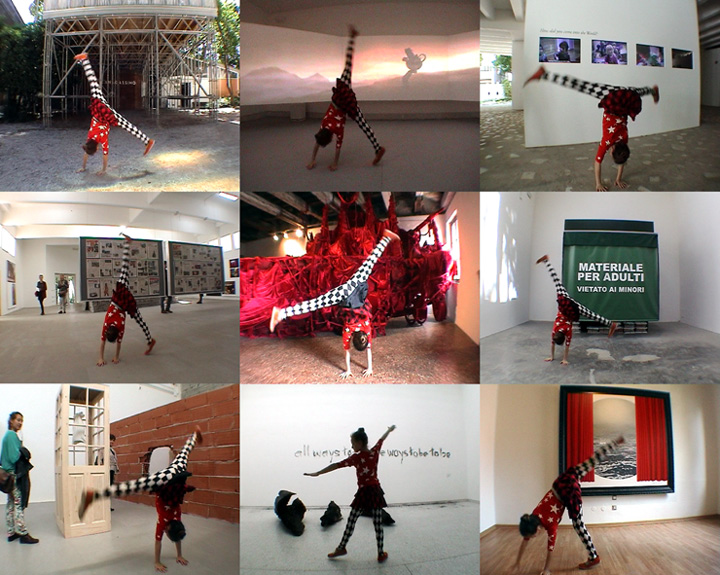 Videostills (click to watch Quicktime movie)